What do you mean that I am not doing this right? I don't get it? I thought parks were for relaxing. What makes a dog park different? Why is everyone laughing at me?
(Foley lying down in the dry grass of the dog park, watching the other dogs play)
Well, you all keep on laughing! I am gonna get back to that relaxing!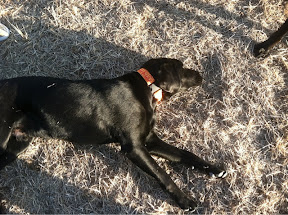 (Foley lying, flopped over in the dry grass)
Wags,
Foley